Race Track Scoring Systems
Tired of complicated Race Track Scoring Systems? Race day is stressful enough without having to worry about scoring the race, payouts and figuring out lineups or the long nights figuring out points and standings or reports to sanctioning bodies. In fact I would argue operating a track is more stressful.  Insurance, Gate operations, Pit Gate operations and forms, scoring and payout not to mention concessions. All these things add up and take a toll on the day of the event.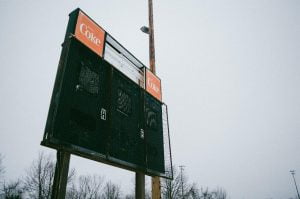 You want race day to go off without a hitch and communication is key to any successful operation and race tracks are no different. Communicating with your drivers and crews, as well as keeping fans engaged is vital to keeping the whole show moving forward. Delays of any kind can kill a great night of racing and add stress to an already high stress environment.  Why complicate your day with complex scoring systems that are hard to use and hard to learn? Do you have time to learn a new system? Shouldn't the system make things easier to run instead of complicate things?
There are several race track scoring systems out there and choosing the right one can be difficult. Do you pay more for more features? Or do you pay just to be able to use the basic features and then have a bunch of stuff you don't use and don't even want? Or are the features not even useful and you still spend hours generating reports and end of the year filings? Scoring.Racing is trying to take the complexity out of race track scoring and lower stress on race day. Simplified scoring, points tracking and payouts is the focus of the latest version. Users should not have to look all over for how to do something. User centered design and speed are key to our new version. Constantly updating and making the scorer experience better is our main focus.  If the scorer can update information quickly and easily then communication can happen much quicker. 
In a later post we will compare some competitor systems to Scoring.Racing and see how they stack up. Scoring.Racing may not yet have the features other systems have, but that isn't always the point. Simple easy to use interface, quick to update information and accurately reporting information is key. We want to hear from our users. The best ideas come from the people who actually use the software and see how it can be better. Additional I will start adding a list of features to the site. We also have a demo site you can test drive Scoring.Racing out before you buy. It's important that you get the right system for your needs. We may not be what you are looking for and we respect that, but if we can help make things easier it would be great to work with your track. 
Please feel free to contact us about an improvement or bug or whatever will make operating your track better. We will do our best to make improvements to the race track scoring system to make your race day less stressful. Technology should not make your job harder, it should simplify the process. Make it easier to enter, generate the needed reports and ease communication. The more we understand the needs of your track the better we can make the whole system for everyone. If you have having trouble scoring at your track we want to talk about how we can help make that better. Is it checking in drivers, year end reporting, or just keeping track of who is leading the season? Scoring.Racing should be the race scoring system for you.