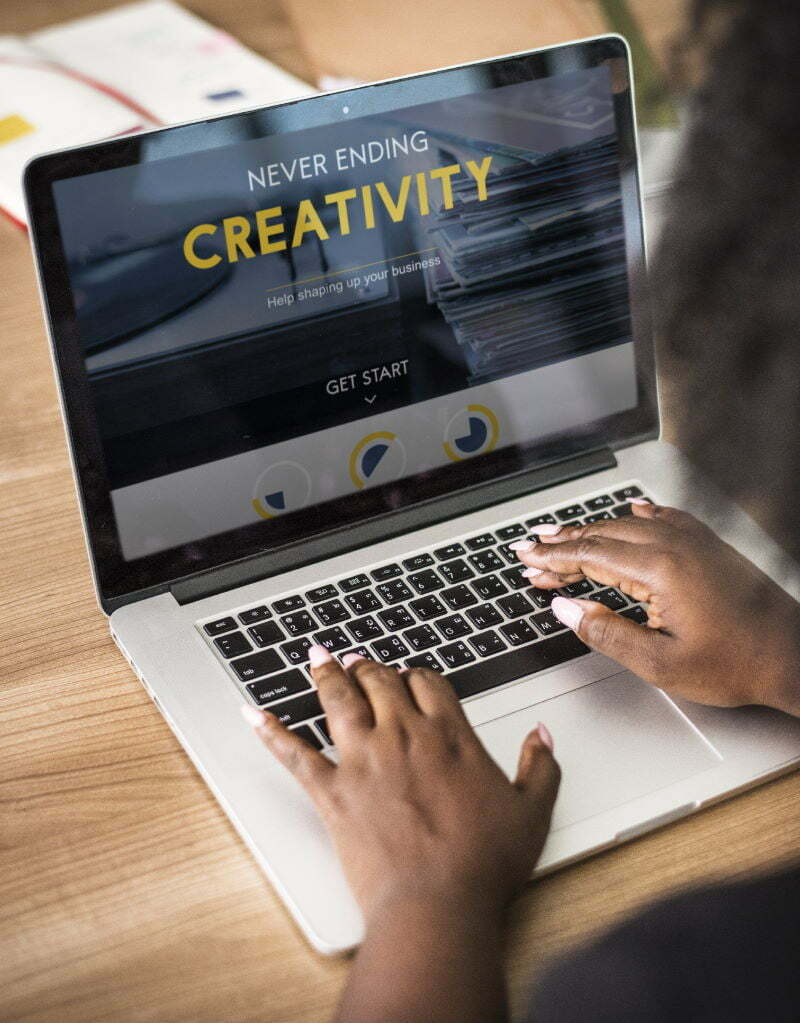 Why do I need a website?
Are you a race promotor? Do you have a website? What is the experience of the fan on your site? Your focus is no doubt on your weekly program, and keeping fans happy by producing the best experience possible for them to see the most exciting racing that you can offer. But how do you get new fans to your track? How do you inform drivers/fans that something new is coming to the track? Why do you need a website anyway?
Argument 1: External Link
One argument I hear a lot is: "We use <insert scoring platform> and they take care of points and standings and then we just link to the page." I see this all the time and it is an easy way to get things done and get result information out to your drivers and fans. Reality is this is probably not helping put fans in your stands and drivers on your track. If you are struggling to find new fans and drivers this is a very good place to start. I am not going to guarantee that this is a silver bullet to turn around a struggling track operation, but this will help create new interest in your venue. Here is what happens. When you link to another site that person leaves your property and you probably don't get them back. You also tell search engines like Google that the site you are linking to is more important than your site. So the next time that fan or driver searches for XYZ race track the other site starts showing up above XYZ race track in the results. 
Solution:
Stop linking to the outside platform and keep the fans and drivers on YOUR property! Post your results to your website and don't just link to another platform. Google reads this information and takes it that the other platform is the authority on your track and starts adjusting the value your website has over theirs. I know this can be time consuming to do, but you will start seeing results pretty quickly. Not only online, but in the stands as well. 
Argument 2: We use Facebook
We connect with fans and drivers on Facebook and that has worked so why should I change? I hear and see this all the time.  There are several issues with this thinking. First Facebook isn't in business for you, they are in business for Facebook. Remember its all about keeping customers on your property. Studies show that the longer a customer stays on your property the more they will spend. Facebook isn't your property unless you are Mark Z and he wants your customers to stay on his property.
Solution:
Use Facebook as an inlet to your web site. Post links to blog/news posts on Facebook that link back to your site. This forces your fan/driver to go to your website for the information and gives you the opportunity to show them when the next event is or the next special coming up. Eventually they will bypass Facebook altogether and just go to your site for results and points. Google tracks links and clicks on links from users and this pushes important information to that site and away from yours. In the industry this was called 'link juice'. I don't hear that term much anymore, but links are still extremely relevant in a Googles process to rank web sites. All you are doing is giving up power to this platform and sending fans and drivers somewhere else. Keep them on your property! 
Facebook is also overrun with posts and users are inundated with ads, posts and feeds from all over the place. Posting to Facebook is great if you are paying for it to show up on a fans feed. Do you really want to spend money to boost a post every week?
Argument 3: Facebook Group
I have a Facebook group for drivers and fans. This is a huge problem and I want to ask, is this a private group that potential new fans/drivers can or cannot find? Google and other search engines do not index these groups or pages so they are pretty much useless to reach new customers. This is a horrible way to reach new fans and also a place for trolls to argue about the last race. 
Solution:
Facebook groups can be good to target a particular audience, but doesn't help you gain new fans. Especially if the group is private. Eliminate the headache of arguing on social media and get them on your property and keep them there. 
Argument 4: Likes & Shares
I have a Facebook page that I get a lot of shares on, but I don't see the results in the stands. The lesson here is Shares and Likes DO NOT equal fans in the stands. All this means is a person cares just enough to share that post. It doesn't mean they are going to spend money with you. Facebook will only show some of the picture and you need a web site to track more of this information. If you have a web site you control what is tracked and gain some important insight into your fan base. Again, Facebook only cares about Facebook not your business or your customer and keeping people on Facebook's platform not helping you get people in the stands or drivers on the track. Get them on your property and keep them there.
Solution:
Track everything! The simple and free way is Google Analytics. There are WordPress and Wix plugins to add the tracking code to your WordPress site pretty easily. Using Google Analytics, you can track where your users are coming from what pages they are on and which ones they look at the most. There are a host of things that can can learn about the user. This is important to check at least monthly and keep track of some important metric. This can tell you what pages are the most popular and will help you increase traffic and fans. More on this in another post. With this type of tracking you can see what posts worked and which ones didn't. This takes some time, but you get a very good insight into the fans looking at your site. 
Argument: I don't know how Google works
My site doesn't do well when searching on Google. This can be any number of things. Google doesn't share their rules for indexing and ranking a site. We can make some pretty good guesses on what works and what doesn't. Google is watching everything you do online and knows what your likes and dislikes are. When your site has information that matches this it pushes it to the top. Now there is a lot of other things that go into play here, but this is the start. 
Solution:
You don't need to spend thousands on online marketing to make things better for your website. In fact small incremental changes have a bigger impact on SEO than anything. Simple things like making sure Google can read your new posts and that your site is mobile ready will have big results. Over 70% of users search for things on their mobile devices often using voice instead of text to search for things. Without a proper web site Google doesn't know about you and your business. Or knows about it and because of whatever reason chooses not to index it. The experts at Scoring.Racing can help turn your site around and teach you how to make the most of the web property.  This is where most of this post comes to a climax. Creating a web site that holds your data and your information is important because Google reads all your information and indexes it so it can return relevant results when a user asks Google for information. Links to other places only help the other guy, they don't help you. They let Google know that your information is somewhere else and puts more confidence in the linked site instead of your site and your track. Google doesn't care about Facebook posts. So, if you post about an upcoming event or even create an event in Facebook and your user searches Google your event will not show up. So, you are missing out on a huge potential customer base.
Argument : "I don't have time."
"I have a website but I don't have time to update it so we just post to Facebook." It is just easier to post to Facebook/Twitter and move on. The solution to this is simple and really just a flip in mind set. Instead of posting that article or result to Facebook, build a result post on your web site and post the link in Facebook. Yes this will take a little longer and Facebook has made it really easy to post updates and so on. But more people will see your web site consistently than Facebook.   It is all about where to spend your time marketing and getting the most bang for your buck.  Yes Facebook is easy, but is it really getting your the results you need to keep your track open?
Solution:
You can schedule a lot of things in both Facebook and on your website. Automate posts and create templates to help speed things along. Once you have your yearly schedule set you can create posts and schedule them. Once the race is complete you simply have to update your post with the results and you are done. Scoring.Racing offers plugins to update standings on your website automatically. Taking one very large and complex step off the promotors plate. 
Argument: "I don't know how to design a website."
This can be an intimidating thing when building a web site. Two things are important to note here. How your site looks has a large impact on how long the users stay on the site. Over 70% of users will visit your site on their phones so being able to use the site on your phone is huge. 
Solution:
First, you can purchase a theme and there are several hundred for free for WordPress or the platform you are using to build your site. This is a very simple way to get started with your own site. The other way is to hire a designer. This can obviously be more expensive, but will give you a nice designed site the is unique to your track. More on being unique in another post as well.  Remember 70% of your users will look at your site on a phone or smaller device. If it isn't mobile friendly work on getting it that way. Users will not stay long if the mobile experience is bad. Don't get hung up on the details of the perfect design, just make sure it is functional to the end user. Test in on your phone or mobile device and walk through things like a user would.
Conclusion
Operating a race track or race series is complex and there is a lot to understand. This is true about any business and you are not alone in this journey. Getting people on your website and on your property is the most important concept to understand. Without fans in the stands and drivers on the track you don't have a track and don't have income to sustain it. Having your own website is just one tool to achieve this success. Scoring.Racing sole mission is the help your track succeed in a simple, easy to maintain and effective way. Look for more help on creating and maintaining your track or series web site in later posts.